Product Design
Categories:

企业实力

Time of issue:

2020-12-14 14:34:52

Views:

0
"Our products designed to generate maximum power output under fixed center height. The innovative technology has greatly improved power density, to meet the needs of maximizing driving power within limited space. Our high quality products are ideal choice to conserve energy and reduce emissions with low noise, and also improve efficiency and productivity."
Our company continuously invests in our research and development capabilities, to improve business and manufacturing process. In addition, we have invested in our processing and manufacturing facility. Today, SEMM is a community of professional and technical experts, with key technology and core experience that is used in most large and medium-sized motor manufacturing. Our products are extensively apply to compressor, pump, blower and fan, conveyor, mill, breaker, and refiner.
Shenyang Electric Machine Manufacturing Co., Ltd ("SEMM") specialized in the research, development, manufacturing, and sale of complete sets of electric motors and generators. SEMM has grown and thrived since, through the introduction of engineering production methods used by leading in terminational enterprises. 60 years manufacturing experience and technology importing from SIEMENS, ABB, and GE ensure our products meet customers' needs, which integrated support quality requirement and realize the value of efficiency, energy conservation and pollution reduction, environmental protection, and high power density.
Continuously monitoring temperature variation and starting time by taking the consideration of load curve and torque. Number of turns of stator winding, shape of conducting bar and size of end ring, all that contribute to increase heat and calorific capacity, and reduce start-up time. Adequate rotational inertia guarantee the power to drag the load, and to ensure the electric motor can safely function and operate for a long run.
Wind Path And Bearing Design
Chilling effect of wind path can be expected from simulation analysis based on clients' requirements. Bearing structure designed under level of protection 54, and take steps to prevent oil leakage due to oil mist. The sliding bearing is spherical which can adjust oil mist, and reduce the unit vibration.
Our design meets national and industrial criterion, also following the standard of ISO9001, we use high quality cold rolled silicon steel sheet to make stator and rotor, F grade wire and insulating material, and B grade on temperature rise test. Adequate turn-to-turn Stator, test of insulating resistance to earth, good mechanical strength, all above give our electric motor a long service life.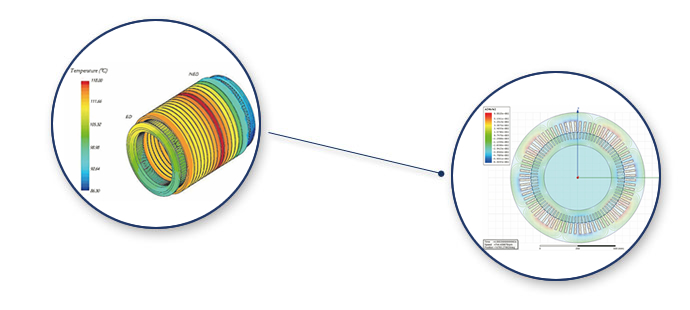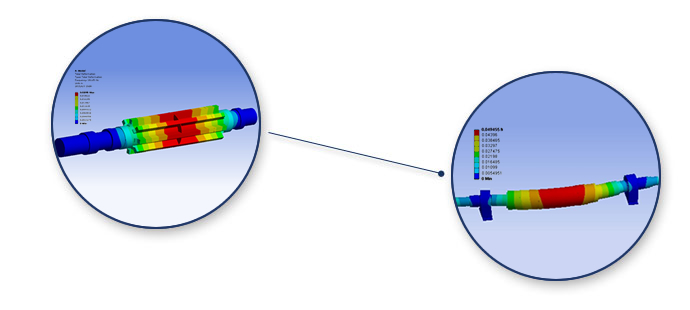 024-31872396
024-86009926
Mobile phone:
18842555055
13940083756
15998877797
Service tel:
18802458589
024-31872397
Address: No.24, Kaifa No.24 Road, Shenyang Economic and Technological Development Zone